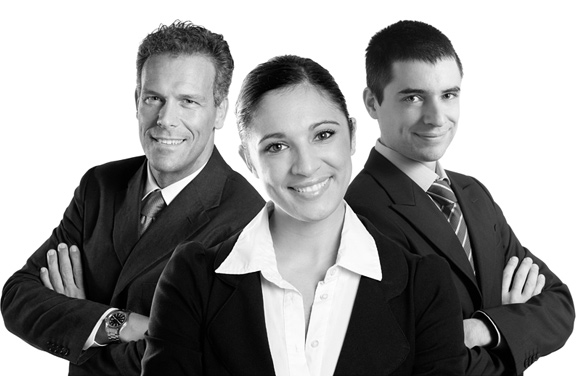 At ALLYSKY we are committed to protecting and preserving the privacy of our visitors when visiting our site or communicating electronically with us. Our Privacy Policy has been provided and approved by the online solicitors at LegalCentre.co.uk.
This Privacy Policy contains an explanation of what happens to personal data that you choose to provide to us, or that we collect from you whilst you visit this site. Our Privacy Policy should be read in conjunction with our terms of website use.
We do occasionally update this Policy so please do return and review this Policy from time to time.
Information We Collect
In running and operating this website we may collect and process certain data and information relating to you and your use of this site. This data and information is detailed below:
i. Details of visits to our website and the pages and resources that are accessed, including, but not limited to, traffic data, location data and other communication data that may assist us in understanding how visitors use this website.
ii. Information that visitors provide to us as a result of filling in forms on our website, such as when a visitor registers for information or makes a purchase.
iii. Information provided to us when our visitors communicate with us electronically for any reason.
Use of Cookies
Cookies are sometimes used to improve the website experience of a visitor to a website. We may sometimes use cookies on this website to record aggregate statistical information about the visitors to our site and the use that our visitors make of the website. When collected this information is used by us to improve our website and further enhance the visitor experience and, may be shared with advertisers. Pease note that no personally identifiable information is recorded.
We may also use the cookies to gather information about your general internet use to further assist us in developing or website. Where used, these cookies are downloaded to your computer automatically. This cookie file is stored on the hard drive of your computer. Cookies contain information that is transferred to your computer's hard drive and then stored there and transferred to us where appropriate to help us to improve our website and the service that we provide to you.
All computers have the ability to decline cookies. You can easily decline or remove cookies from your computer using the settings within the Internet Options section in your computer control panel.
Our advertisers may also use cookies on their website. We have no control over this and you should review the privacy policy of any advertiser that you visit as a result of an advert or link on this website.
Storing Your Personal Data
Information that we collect may on occasion be transferred and stored outside of the European Union for the purpose of supplying our goods or services to you. By submitting your personal data, you agree to this transfer, storing or processing. We will always take all reasonable precautions to make sure that your data remains secure and is handled in accordance with this Privacy Policy.
Data that is provided to us is stored on our secure servers. Details relating to any transactions entered into on our site will be encrypted to ensure its safety. Your financial details (credit card or debit card numbers) are not stored on our servers we handle all payments via our thrid party soltion provider PayPal Merchant Account Services who manage our credit and debit card transactions.
We may handle some manual transaction using paypal Virtual Terminal, if we do take details over the phone then the financial information will not be stored in any form, electronically or otherwise and will only be used to peformed the order transaction.
The transmission of information via the internet is not completely secure and therefore we cannot guarantee the security of data sent to us electronically and transmission of such data is therefore entirely at your own risk. Where we have given you (or where you have chosen) a password so that you can access certain parts of our site, you are responsible for keeping this password confidential.
Disclosing Your Information
Where applicable, we may disclose your personal information to any member of our group. This includes, where applicable, our subsidiaries, our holding company and its other subsidiaries (if any).
We may also disclose your personal information to third parties:
i. Where we sell any or all of our business and/or our assets to a third party.
ii. Where we are legally required to disclose your information.
iii. To assist fraud reduction and minimise credit risks.
ALLYSKY Limited – Public Training Terms and Conditions
1. Bookings/Registrations
Public training course bookings can be made in the following ways;
Via the ALLYSKY Limited website: www.allysky.com/training.html
By email: info@allysky.com
By telephone: +44 207 043 2268
When registering via our website, payment can be made immediately by Credit/Debit Card, or select invoice option for BACS/PO/Wire Transfer payments.
It is the responsibility of the booker to provide allysky limited with a Purchase Order if one is required, and to ensure allysky limited has been provided with current company accounts payable details including email address. Please email POs to info@allysky.com and we can re-issue the invoice quoting the PO number.
Making a booking constitutes a binding contract according to our terms and conditions herein.
2. Payment
Invoices are payable in full within one month of registration/invoice date, or more than 14 days prior to the course start date (whichever is sooner). Allysky Limited financial information and terms of payment are included on our invoices, however should you require further information please email info@allysky.com.
Payment can be made directly via our website at the time of booking by Credit/Debit card including Visa, Mastercard and American Express.
For Credit/Debit card payments after registration, please call us on +44 207 043 2268 during business hours.
3. Late Payment
Allysky Limited reserves the right to refuse course admission if payment has not been received prior to the course start date.
Under the Late Payment of Commercial Debts (Interest) Act 1998, late payment will be subject to an interest charge of 8% above base rate on the full amount outstanding.
4. Customer Cancellation/Transfer
4.1 No-Show Policy
Where Allysky Limited receives no cancellation notice from the customer prior to the start of the course, and the delegate does not attend the training, the following will apply:
No refund of the course fee will be made. If payment has not been made, full payment plus any applicable interest charge will be due immediately.
The option to transfer is not available and a new course booking will need to be made and paid for.
4.2 Substitution Policy
A substitute can be named up to 2 days prior to the course at no extra charge, except for the Agile Project Management courses where at least 5 days' notice is required and a 5% charge will be applied to cover the cost of re-sending course materials. Please also note that for the latter, substitute delegates must have the necessary pre-requisites in order to attend the course. Please check our website for more details.
4.3 Transfer Policy
Allysky Limited understands that circumstances may occur which require the customer to re-schedule training to another Allysky Limited public training course. All transfers must be confirmed by email and the following fees will apply immediately.
Public Courses (except Agile Project Management Courses)
No. of weeks prior to course start date------------------First Transfer----------------------Subsequent Transfer
More than 4 weeks-----------------------------------------No charge-------------------------------------£50 + VAT
2-4 weeks---------------------------------------------------No charge------------------------------------£100 + VAT
1- 2 weeks--------------------------------------------------£50 + VAT-------------------------------------£200 + VAT
Less than 1 week---No option to transfer, --------------Public Agile Project---------------No. of weeks prior to
unless in exceptional circumstances at Management Courses. course start date
a cost of £200 + VAT.
First Transfer----------------------------------------------Subsequent Transfer------------------More than 4 weeks
No charge-------------------------------------------------£250 + VAT----------------------------------------2-4 weeks
£250 + VAT---------------------------------------£250 + VAT
Less than 2 weeks---------------------------------------No option to transfer----------------------------No refund.
No option to transfer----------------------------No refund.

4.4 Cancellation Policy
All cancellations must be confirmed by email and the following fees will apply immediately.
No. of weeks prior to course start date----------------------------------------------------Charge that applies.
More than 4 weeks--------------------------------------------------------------------------------------No charge.
2-4 weeks---------------------------------------------------------------------------------50% of total course fee.
Less than 2 weeks---------------------------------------------------------100% of total course fee (no refund).

5. Cancellation and alterations to course contents, dates, venue and trainer
Allysky Limited reserves the right to cancel or change any public or in-house course and undertakes to provide reasonable notice of the cancellation or change except in the case of an emergency. The delegate will be entitled to a refund of fees paid to Allysky Limited in the event of a cancellation or any change to the course date or significant change in venue, but shall not otherwise be entitled to compensation or costs or damages arising from such a cancellation or change. We will do our best to accommodate delegates on to a suitable alternative course/date.
6. Refunds
Allysky Limited will refund fees paid according to Section 4. If payment for the order was originally made by credit card, any refund due will be made back to the same card. If payment for the order was made by another method, the refund will be made by direct bank transfer.
7. Fees, VAT, Card Charges and Receipts
All Allysky Limited public courses are subject to VAT at the current rate. Public course fees include tuition on the day(s), all relevant course materials, and lunch and refreshments. Exam fees, certification and membership fees are included for relevant courses.
Allysky Limited is responsible for covering any credit card charges arising from use of the online registration system. However, in the event of a cancellation, these fees may be passed on to the Customer.
For non-UK delegates attending our UK courses the following applies regarding VAT;
Our invoices are chargeable to UK VAT at the 20% standard rate on the basis that place of supply for VAT purposes is where the admission to the training event takes place. We understand that the UK VAT chargeable can be claimed under the EU VAT refund procedure.
8. Course Joining Instructions
Course Joining Instructions include venue details, course start/finish times and trainer details. These are sent within 24 hours of registration. These are system-generated CJIs and may occasionally be blocked by email providers. Please check your junk mail folder, and if you have not received CJIs please contact us by calling or emailing us. Please see last page for contact details.
9. Collecting & Processing Data – GDPR Compliance
Allysky Limited is committed to protecting the rights and freedoms of data subjects, and safely and securely processing their data in accordance with our legal obligations under the General Data Protection Regulations (GDPR) (effective from 25 May 2018).
Full details on Allysky Limited's commitment and regulations under the GDPR, can be found in the following policies: info@allysky.com
Third Party Links
You mind find links to third party websites on our website. These websites should have their own privacy policies which you should check. We do not accept any responsibility or liability for their policies whatsoever as we have no control over them.
Access to Information
The Data Protection Act 1998 gives all individuals the right to access personal information that is held about them. You can request a copy of any information that we hold about you. Please note that any request for this information may be subject to payment of £10 which covers our administrative costs. Please contact us if you wish to make sumych a request.
Please Note
ALLYSKY reserve the right to withhold examination certification entrance until payment has been received in full.
Contacting Us
If you have any questions or queries relating to this Privacy Policy then please contact us at
info@allysky.com